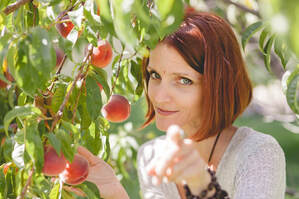 ​
Home
is a term that denotes feeling comfortable, behaving naturally and feeling sure of the space and condition in which you find yourself.
Everyone wants to feel like they are home - it is a feeling which allows a person to express their most authentic self without difficulty and to interact with those around them with the most ease and confidence.
If one doesn't feel at home - something is stifled -something is missing...and the search begins to find the sense of home once again.
​How does
not
feeling at home feel?
In your body? In your relationships?....In your work?....In the world?
My job
is to
help you come home to yourself
so you can Feel Clearer, Experience Greater Connection and Move forward with Peace into your future.
How do I do this?
Through:
1) Subconscious Mind Stuff (including Emotional Clearing/Field work)
2) Relationship Stuff (readings, field work, education)
3) "What's Next?" Insights and education
4) Priestessing Journey/Initiations
[For more information and pricing visit my
Square Store
]
----------------------------------------------------------------------------------------------------------------------------
---
My story?
I grew up feeling very much at home. I was raised in an extremely religious setting with lots of rules, expectations and beliefs - constantly flooding me and telling me what to think, feel and how to act. But I also grew up in a very natural "earthy" environment with vast meadows, strawberry fields, forests and home grown food.

The religious surroundings that were created for me I later looked back on as fake, inauthentic and programmed, but the natural environment of my childhood still calls me and inspires my quest for authentic living.

I spent many many years unwinding and de-programming myself from religious and child-hood subconscious programming, learning the secrets of the universe through mystery schools and spiritual traditions around the globe learning such philosophies and practices such as Tantra, Yoga, Egyptian mysticism, Essence teachings, and Native Shamanic traditional wisdoms.

I deeply explored the teachings of Plant medicines through both the study of herbalism and essential oils as well as through the deep shamanic, soul-searching practices of ritual with such plants as Ayuhuasca and pysilocibin . I complemented my esoteric studies through scientific and experiential study in psychology, dream-work, alchemy and the subconscious mind. I taught yoga for 12 years and worked with men, women and children through the process of breaking down social conditioning and psychological blocks in order to reach a healthier space of authenticity and bliss.

I believe my story roots much deeper than my capacity to share - it reaches back into lifetimes and through the DNA offerings of my ancestors. I believe I was encoded with this work - to help humanity find HOME in their skin and manifest Heaven in it.

Your story?
Everyone has a story - it is comprised of this lifetime as well multiple layers of reality and ancestry. Whatever you are manifesting in your life now is based off of your personal story. If you don't like it - if you don't feel "At Home" - you can always shift the story, change it, wipe it clean and start a new....When you know what you want you can obtain it ....but often, you don't know what you truly want until you clear all that clutters your authentic self.

I call this work - "Coming Home."
​
---
- I have literally logged Hundreds of on-line articles on a variety of subjects - including Natural Health, Metaphysical Science & Consciousness
HERE
- on The Guardian Liberty Voice where I was a Journalist bring a new voice to a Newspaper platform. I hope you find a nuggest that inspires you to your Bliss!
---